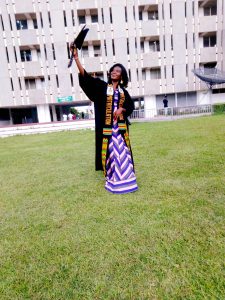 Matilda, is a young woman, who is currently entering a university masters program through sponsorship of YHFG and JPG. She is the first candidate of our new leadership initiative, thus, her name is the synonym for this pilot project.
Mathilda shared her first experiences with us:
Dear all,
Greetings from Matilda.
It has really being a great experience so far since I reported in school for studies. The first week in school was for orientation and registration of courses for the semester. The courses registered for study include Planning survey and Research Methods, Development Theories and Strategies and Quantitative Methods for Planners. Lectures have started already and I am coping in my studies.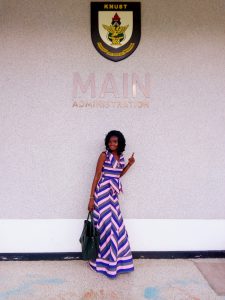 As part of the university's package for newly admitted students, we were given vodaphone SIM cards with airtime which will be renewed every month. This was given to all students so that students will be able to communicate or call on lecturers for assistance on things related to the school or studies. We were also told we can call for any assistance apart from financial assistance.
Also, on 22ndSeptember, 2018, we had a matriculation ceremony in one of KNUST's Hall, namely the Great Hall were students were matriculated; this implied that students have been fully accepted as junior members (a name use to refer to Graduate students). It was a lovely experience. I had the opportunity to meet my colleagues from different departments and interacted with them. I also made friends that I currently move with on campus. It was fun thus taking of so many picture with friends and eating and drinking.
I will keep you update in the subsequent weeks
Thank you all