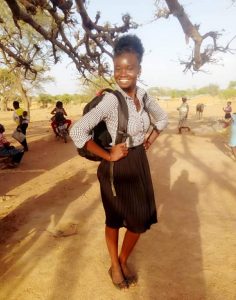 Matilda, is a young woman, who is currently entering a university masters program through sponsorship of YHFG and JPG. She is the first candidate of our new leadership initiative, thus, her name is the synonym for this pilot project.
Our new program aims at supporting brilliant students in their academic career to enable them to take on responsibility through their educational background and future jobs. An important aspect of this objective is the promotion of economically deprived young people with great potential. Economic disadvantage should not be be an obstacle from having a brighter future, especially if young people have the capacity and the motivation to contribute to the general development of the community they live in. Last, the participants should have a connection to YHFG & JPG and our work in order to serve as a role model for other students.
These days, in Europe there is a great debate about migration. We believe that young people who have the tools, capacity and motivation to work towards a brighter future at home, will not leave their community and country behind. Let's help and support the young leaders of tomorrow!
To support Matilda in achieving her goal, we only need a total of 100€ per month
Be part of our idea and support Matilda!
Read more and get to know Matilda in her blog