The United Nations Special Rapporteur on extreme poverty and human rights, Professor Philip Alston visited Ghana in April 2018 to assess government efforts to eradicate poverty through the lens of international human rights law. As part of his 10-day visit, the Special Rapporteur visited the YHFG and interacted with its Farmer Based Organisations and Youth Groups in the Bongo District of the Upper East region. The special rapporteur states the following about visiting northern Ghana: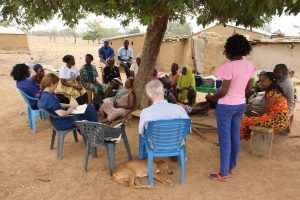 "In Bongo, in the Upper East Region, I met with young men who expressed deep frustration that even after graduating from senior high school, there were very few jobs available for them. Ghana's economic miracle has been largely jobless. I met with administrators who expressed serious concerns that such youths are prime targets for the radicalization that comes from a feeling of hopelessness. In distant rural villages outside Tamale, in the Northern Region, I met elderly people and people with disabilities, and they described how the government assistance they get (LEAP) covers them for at best two weeks out of an eight week pay cycle.  They also acknowledged that others in their village had been distressed to be excluded from the cash assistance programme despite being just as poor.  And I met with rural women, some of whom recounted that they had to withdraw their children from primary school because of hidden charges that they couldn't afford to pay, while others explained how much they could make a living if even minimal training was provided in basket-weaving and many other low-cost skills.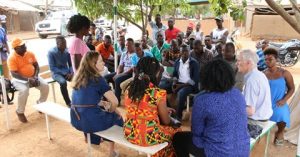 I also met with a large group of school children aged between 12-15 who told of girl peers whose traditionally-minded parents did not encourage schooling, and refuse to support them if they become pregnant, forcing them to leave school and sending them to live in the male's house, thus beginning a life of poverty for the girl and her children.  In a rural area outside Bolgatanga, a group of parents of children with disabilities told me how traditional communities shun and often eliminate such '
spirit children' or 'evil spirits'."
The whole statement can be found here.
The statement of the Special Rapporteur emphasizes the importance once again of the YHFG and JPG projects regarding poverty and human rights.
Source of the pictures